About me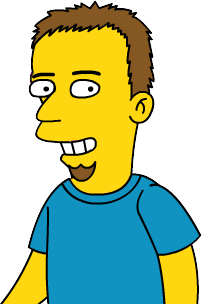 Hey, I'm Tobias Mueller, a student from Hamburg, Germany and a Free Software Lover.
When I have free time, I do the following things for GNOME:
Todo List
sync stock response to TriageGuide and StockResponses (don't forget to mention "needinfo-trynewversion" Keyword)

mention #bzbot and #bugs in the BugSquad page.

Patch Evince/poppler to export formdata to a (xml?) file
Contact
Email: <tobiasmue AT SPAMFREE gnome DOT org>

muelli on GIMPNet IRC (#bugs, #evolution, #membership, ...)
Tobias Mueller is a lead member of the GNOME Bugsquad for the last years and thus responsible for managing the bug database as well as the team around it. He is involved in deciding on effective policies for the bug database, actually dealing with the bugs in the database and recruiting new members who will help triaging. He also got elected to the Board of Directors in 2012 where he serves the GNOME Foundation to achieve their goals of creating and distributing great Free Software products. Besides being a Free Software and GNOME lover, Tobias is involved in the German security research community around the Chaos Computer Club. Topics of interest include Platform- and System-Security, Cryptography and Security Protocols.
---