Proposed evening social activities
First we introduced you to the diversity and alternatives for doing tourism in Almería. Here we propose a set of group activities, cultural and social we hope you'll enjoy and love.
All the outdoors activities are thought to be done at evening, probably from 18:30, so our guests would have time to go back the hotel, get a shower and be ready to go out when the evening starts to refresh.
Welcome party
A welcome party, outdoors in the dormitory yard, to have some drinks and meet again our colleagues.
Place: Civitas Residence
Time: about 18:30



City downtown visit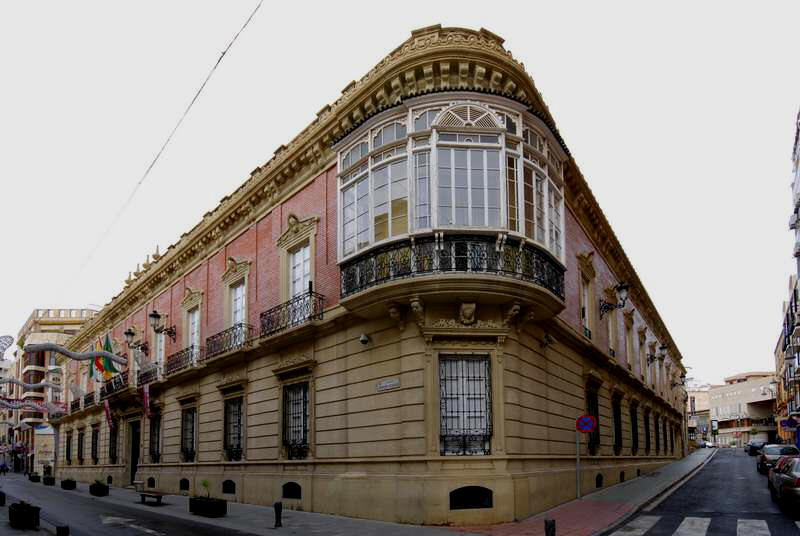 A guided visit to the beautiful XIX bourgeois downtown of Almería city, plus the the restored air raid shelters build in the Spanish Civil War. The visit would end with a little party at the city hall terrace, with lovely views to the Alcazaba castle.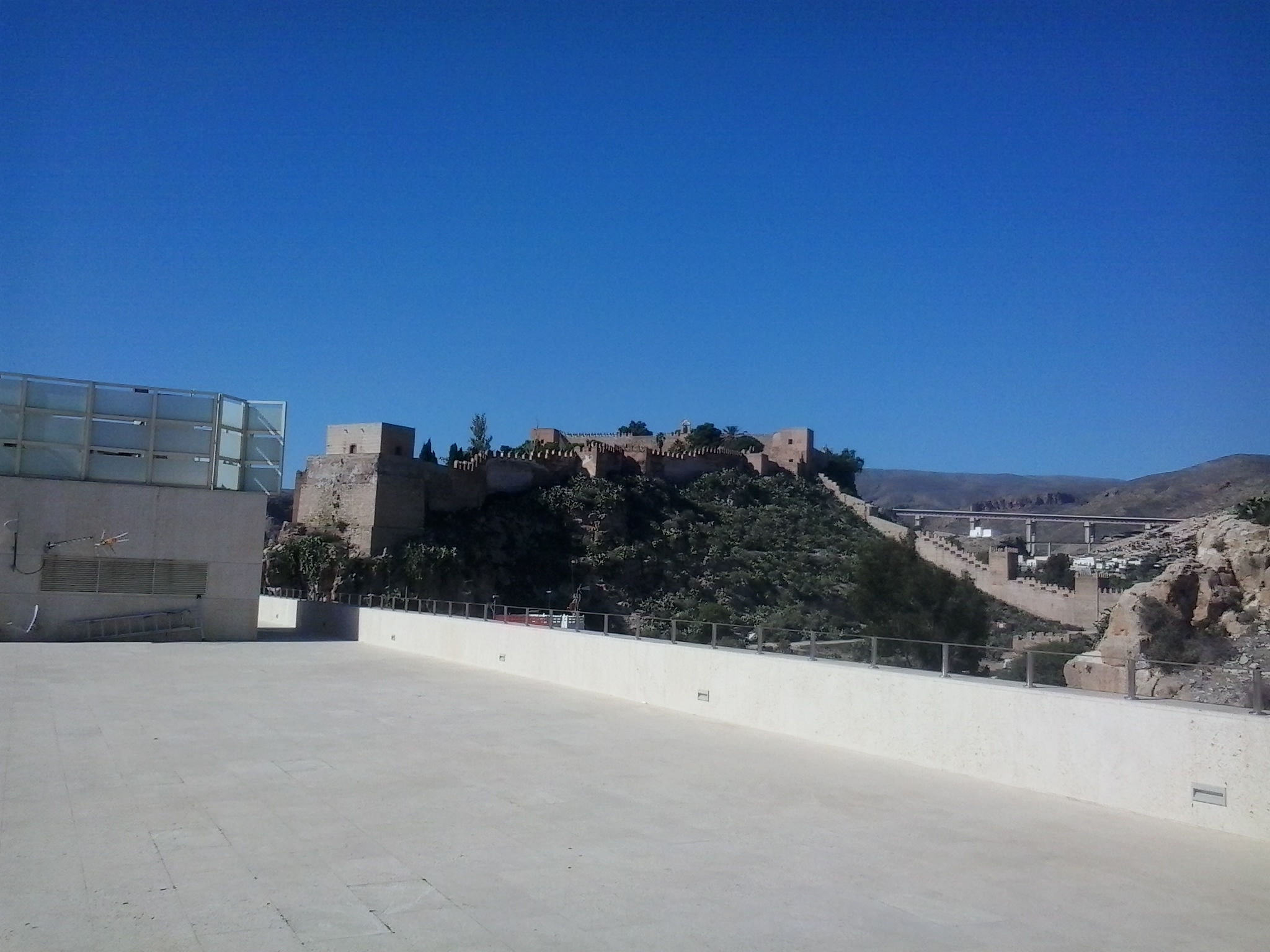 Starting point: Center of the city
Route: city downtown
Route: Spanish civil war air raid shelters
Ending point: City hall terrace
Starting time: about 18:30
Picnic: about 20:30

Flamenco show
Almería has a long history and tradition in Flamenco. The «cante de las minas» style born in the XIX when flourished the mining activities. Some of the most famous flamenco guitar players comes from the city and here is too El Taranto, the oldest peña flamenca (flamenco club) of Spain.
We propose a singing and dancing flamenco show, about 1 hour of duration, to be held in the university campus auditorium.
Place: university auditorium
Starting time: about 17:00
Duration: 1 hour

After the show we can continue with another social activity in the city.
Spaguetti Western Show
Did we told you about movies being made in Almería? Probably yes, several times 🙊 But yes, the province has an spectatular background on cinema. Dozens of very well known movies, TV series, TV spots or music videos had been shoot full or partially here. It has been so significative that we keep cinema stages built in the 70s... available for you for awesome shows of cowboy's western reenactment by professional actors.
So we propose an evening visit to a set of cinema stages at Tabernas desert, about 30 km from the city, to attend to two Spaguetti Western inspired shows:
a cowboys shooting show, imitation of all that old movies;

a can-can dancing show at the saloon;

and, finally, a GNOMErs barbecue with the nice weather of the begining of the night.
We warn you: take care of Sentencia, a badass gunman who used to walk around the town.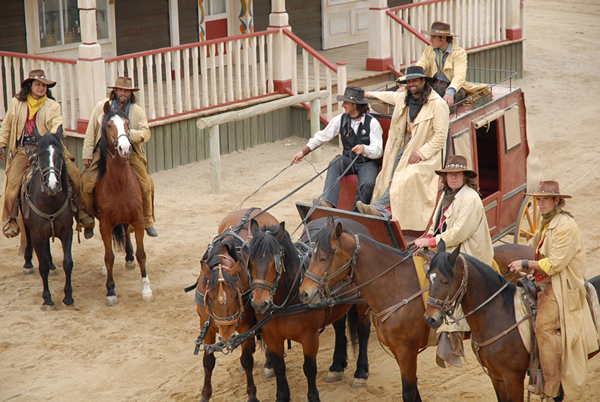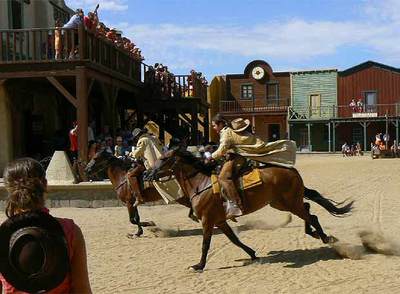 Visit to the Museum of Almería
Since the times when the Belgiam engineer Luis Siret accidentally discovered his first archaeological finding when building the first railway in the province the Archeological studies in Almería had discovered significatives traces from the past through several cultures: Iberiam, Phoenician, Roman, Arabic and Christian. One of the most important findings are the related with Los Millares culture, one of the very first urban cities and human civilization starting points in Europe.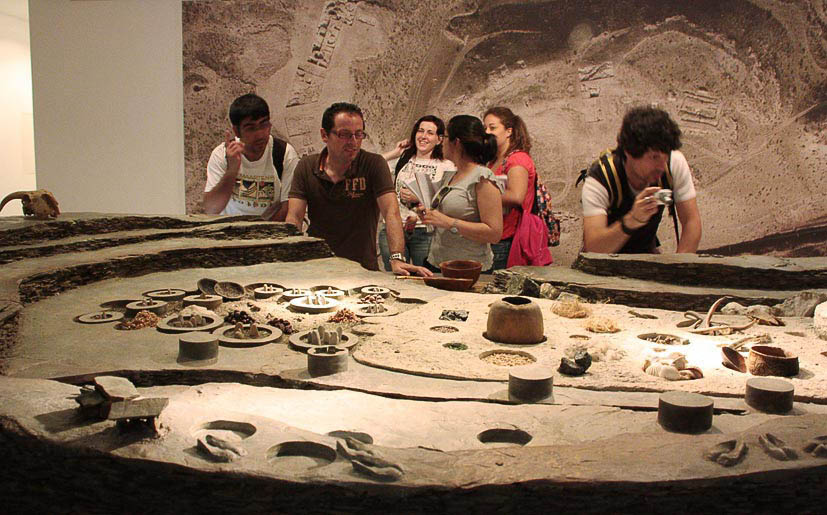 So we propose a theatralized visit to the Museum of Almería inspired by Luis Siret himself to dive into the dawn of the civilization in Europe.
After the visit will have an informal catering or picnic outdoors in the museum's yard.
Place: Museum of Almería
Reception: about 18:30
Open visit and catering dinner until 21:00
Alcazaba visit
The Alcazaba of Almería is a fortified complex in Almería. The word alcazaba, from the Arabic word al-qasbah, signifies a walled-fortification in a city. It is a thousand years old and it's building was the starting point of what is now the city of Almería
The Alcazaba has been used to film Conan the Barbarian, Indiana Jones and the Last Crusade, and Never Say Never Again as well as the syndicated TV series Queen of Swords used the inner courtyard and gardens.
You can check for more pictures of the Alcazaba published in Wikicommons.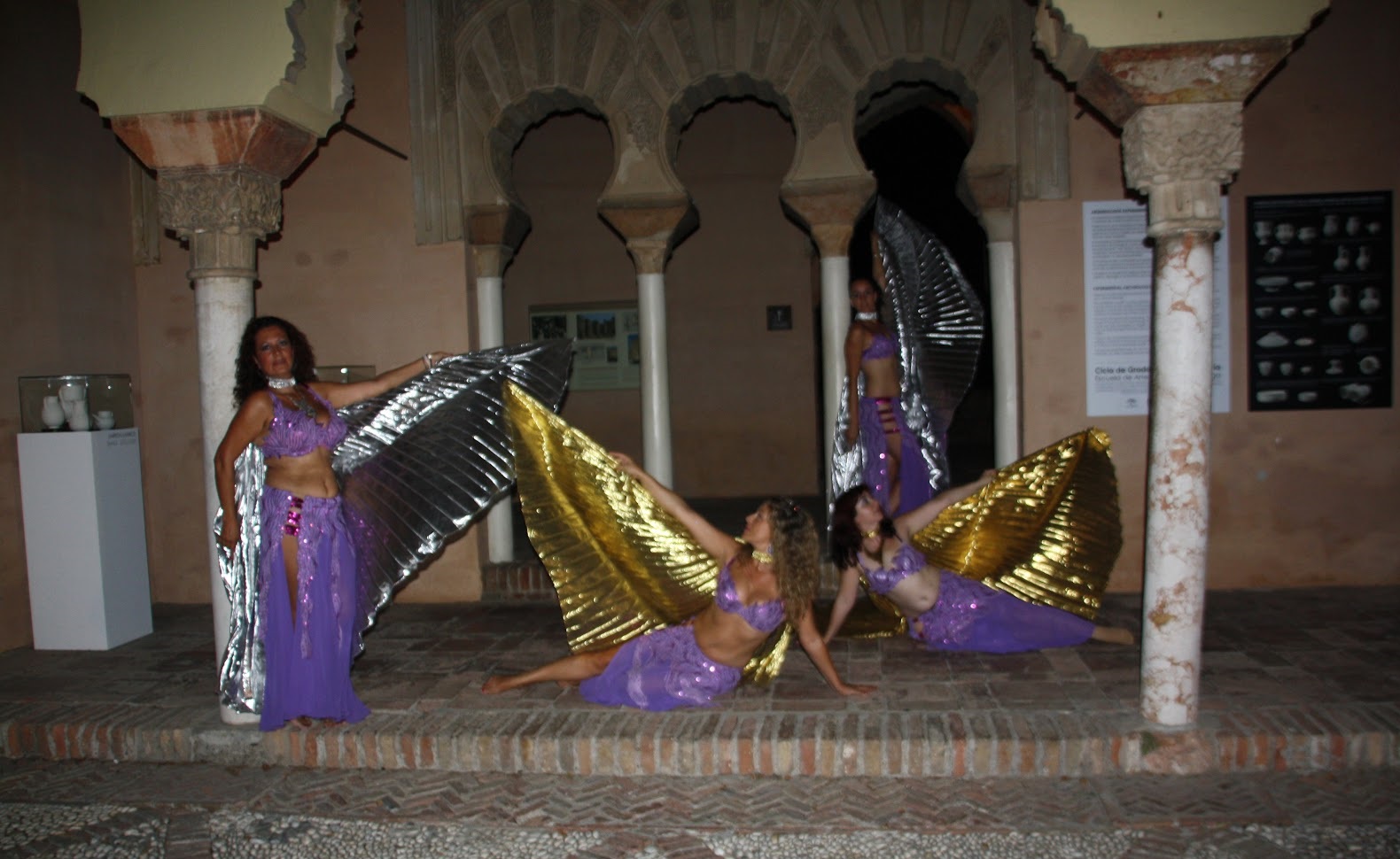 We propose a fun inmersion in history with a set of related activities:
interactive theatrical visit to the castle complex;

a medieval combat reenactment between Andalusian defenders against, wait for it, the Vikings! inspired by historical facts;

picnic, in the castle first enclosure area, with greats views to the city port and the old city
Starting point: Alcazaba of Almería
Starting time: about 18:30
Theatrical visit, 1:00-1:30
Medieval combat reenactment 00:45-1:00h
Picnic in the castle: about 2h

Tapas route
Extracting from the Wikipedia entry for tapas:
A tapa, in Spanish cuisine, is an appetizer, or snack. It may be cold (such as mixed olives and cheese) or hot (such as chopitos, which are battered, fried baby squid). In select bars in Spain, tapas have evolved into an entire, sophisticated cuisine.
Almería locals and visitors love to eat tapas. When meeting to eat with friends we tipically go to one or several bars and eat several tapas. In Almería each tapa includes a beverage (usually wine, beer or grape juice) and an appetizer. Obviously you can drink any other beverage but it's not included in the standard price. Do you can have a full lunch with tapas? Yes, sure. The rule of thumb is you can have a meal with three tapas. Going for tapas is specially popular for dinner.
And we are so proud about our tapas experience we want to share it with you. In this case it would be a «distributed event»: since there is no tapas big enough to hold all our guests we'll propose a list of nice bares available in a zone of the downtown so GNOMErs could organize into groups of, say, 10 persons and distribute themselves spontaneusly a long the listed bars to enjoy the Almería tapas experience: a little walking, a light and enjoyable dinner and meeting in the streets with friends here and there.
And you'll have the support of the local team who will be around offering any help you could need.
From a previous conference here you have a map with a first list of «bares de tapas» we will use. This is another great great list of tapa's bars created for the past 10th Almería's Tapas Route (in Spanish, sorry).

Back to the main page