Background
Set the background image for the session and for the lock screen.
Participants
Thomas Wood, Bastien Nocera, Design team.
Goals
Set the session or lock screen background using
Default set of images, including dynamic time aware (changes depending on the time of day) images
Photo from personal library
A flat color
Do so efficiently without too many clicks
Easily preview new wallpapers
Easily revert back to the previous wallpaper
Non Goals
Set a default background for all users on a multiuser system
Background slideshows (as in defining individual images to be part of a slideshow)
Set a different background per display
Combine an RGBA image with color or gradient background.
Set image for lock screen separately (?)
Relevant Art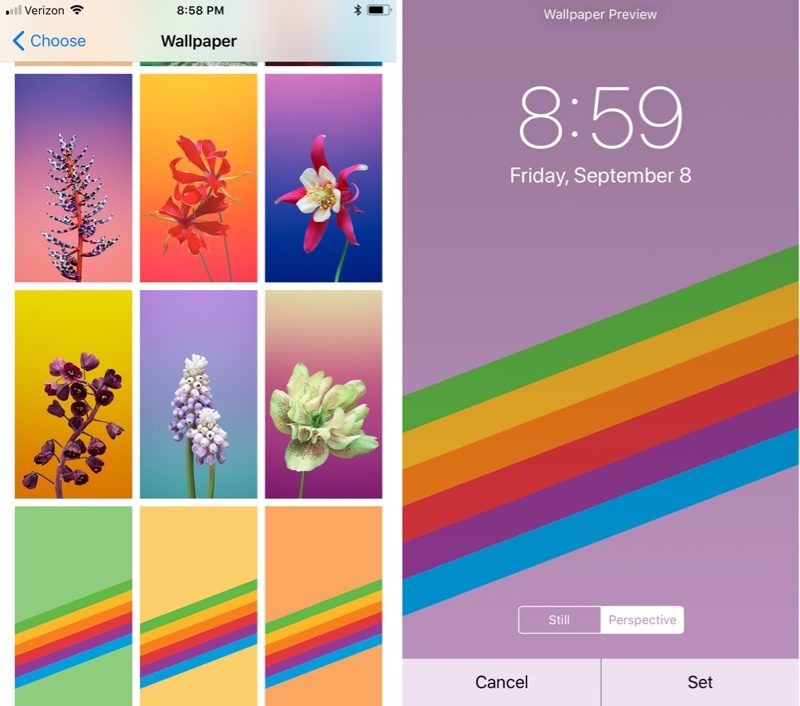 Discussion
Dynamic / Web service wallpapers relying on data connection should only pull data when on wired and wi-fi, not cellular. Indicate with a message notification when trying to pull.

While settings are instant-apply, windows and this setting panel itself obscure the view to get a full visual feedback on how things will look in the end >> big monitor preview (There is a slight disconnect in the case of multiple displays).

There is no obvious way of choosing another folder for the wallpapers. Eg, a wallpaper subdirectory under Pictures.
Proposed Redesign
Advantages
Background for both desktop and lock screen can be changed with a single click
Previewing wallpapers is much easier (hover a thumbnail and click preview)
Undo setting a background via in-app notification
Disadvantages
It's not obvious that this applies to both desktop and lock screen
Desktop and lock screen wallpapers cannot be changed separately
Guidelines
See Also