Web
A simple, clean, beautiful view of the web.
Participants
Design: WilliamJonMcCann, JakubSteiner
Development: XanLopez, ClaudioSaavedra, DiegoEscalanteUrrelo
Objectives
Primary:
Focus on the current page content
Provide inter page navigation
Support:

Printing
Saving page as PDF
Sharing links easily

Integrate web search functionality
Support in page search
Support page multi-tasking without reloading content, interrupting active sessions, or losing form data
Displaying page view history
Clearing page view history
Saving form submission data
Saving web usernames and passwords
Provide a reminding function for things to do/read later
Identify pages as important so they may appear more prominently in search results
Make it very easy to reopen a closed page
Provide a way to turn a page into an application
Use the OS notification system for page notifications
Secondary:
Non-Goals:
Not designed to be a web developer tool
Relevant Art
Opera for Windows
Safari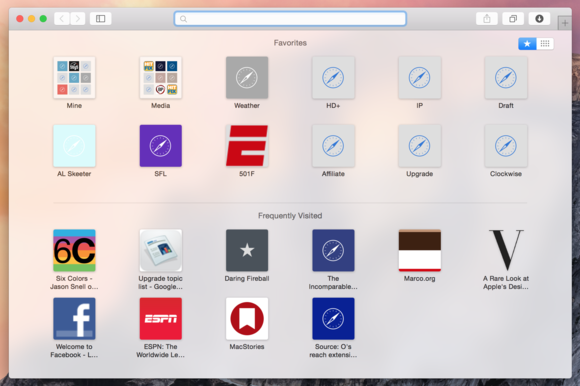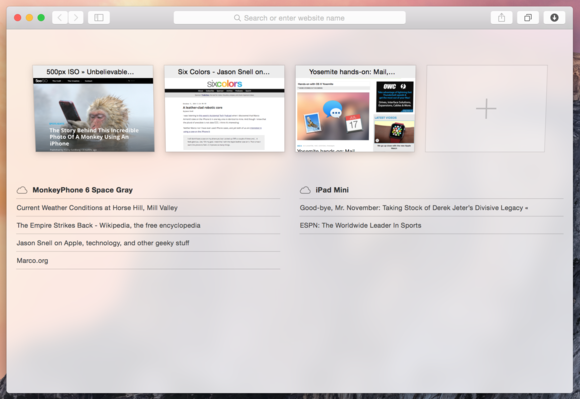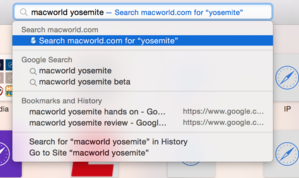 Chrome
WebOS 3
Internet Explorer 10
More here.
Helm
Interesting Browser History Stuff
Research
"Parallel Browsing Behavior on the Web", Jeff Huang et al., 2010
"Web Page Revisitation Revisited: Implications of a Long-term Click-stream Study of Browser Usage", Obendorf et al., CHI 2007 Proceedings
"A Study of Tabbed Browsing Among Mozilla Firefox Users", Dubroy et al., CHI 2010
"Large Scale Analysis of Web Revisitation Patterns", Adar et al., CHI 2008
"The Perfect Search Engine Is Not Enough: A Study of Orienteering Behavior in Directed Search", Teevan et al., CHI 2004
"Not quite the average: An empirical study of Web use", Weinreich et al., ACM Transactions on the Web, 2(1): 1-31, 2008
"Web Page Revisitation Revisited: Implecations of Long-term Click-stream Study of Browser Usage", Obendorf et al., CHI Proceedings, 2007
Notes from Weinreich et al and Obendorf et al:
A lot of browsing can be described as "hub and spoke": lots of pages opened in new tabs and windows from a small number of pages.
The majority of users do not tend to use bookmarks.
Most page revisitation is short term: the 15 most recently viewed pages has been found to account for 88% of page revisits.
Short-term revisitation strategies center on the sequence in which pages were visited.
Long-term revisitation is poorly supported. Browser histories go virtually unused.
Discussion & Design Experiments
Tentative Design
See Also