Screenshot
Screenshot tool.
Goals
Discoverable way to take a screenshot
Show common options:

Whole screen / current window / area
Delay
Include pointer

Review screenshot and allow common actions with it, after it's been taken
Other potential goals
Screen recording
Provide information about how to take screenshots with keyboard shortcuts
Non-Goals
Annotations/editing - better handled by a different app
Relevant Art
Mac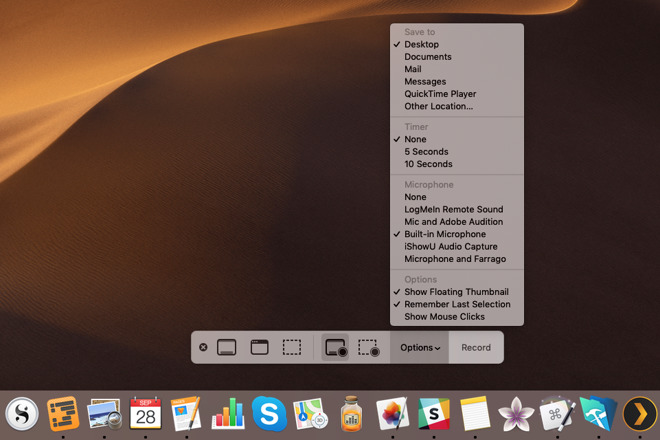 Floating toolbar exposes five options:
Screenshot entire screen
Screenshot window
Screenshot area
Record entire screen
Record area
Elementary
Peek
Lightshot
You click an icon in the status area and then drag to select an area. Then floating controls show to edit and share.
Monosnap
You use a menu from the status area to take a screenshot or screen recording. Once done the window pops up and allows editing and annotations.
Discussion
Tentative Design
See https://gitlab.gnome.org/Teams/Design/app-mockups/tree/master/screenshot
See Also
Comments