Migration App
Introduction
Burning down twice is better than moving they say. We need an app to move documents, settings and possibly apps over to new hardware.
Transfer configuration, applications, documents
Very tied to backup. Migration is essentially recovery from the last backup onto a new machine.
Hooks into initial setup. New OS install usually means wanting to restore from another machine/backup.
It's 2020, leverage cloud services.
Designers
Objectives
Use cases
Restore from backup (cloud, NAS, removable drive)
Direct connection between two machines (wifi, eth)
Non use cases
Esoteric methods like macos target disk mode (firewire/usb/thundebolt).
Constraints
Backup/Restore is a showstopper for this tool.
Relevant Art
Tentative Design
Initial Setup: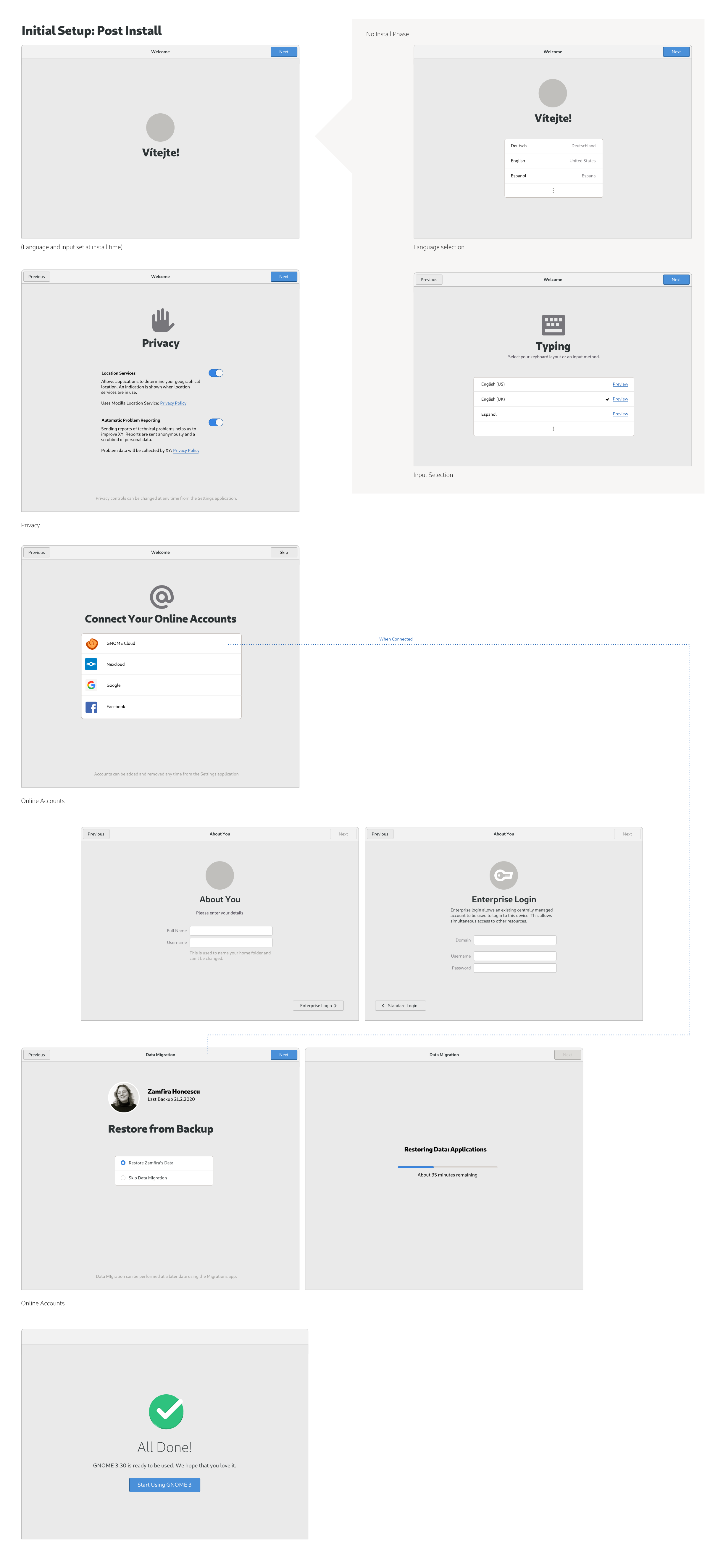 Application: FIXME
Comments
See Also