Commander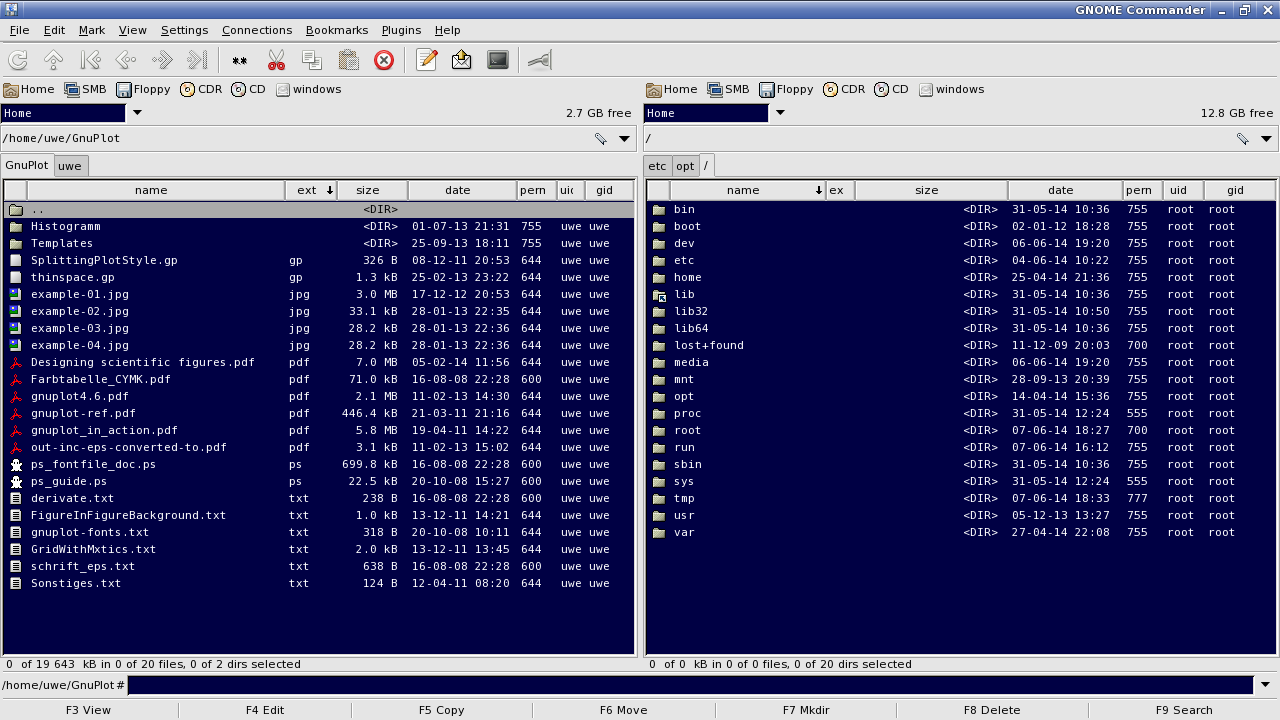 Gnome Commander is a "two-pane" graphical file manager for the GNOME desktop environment aiming to fulfil the demands of more advanced users who like to focus on file management through special applications and running smart commands.
Notable Features
Advanced file renaming (supporting various types of meta-data)
Remote access over ssh, ftp(s), WebDAV and SAMBA
Extendable mouse context menu for external applications
Integrated command line
User Documentation
A detailed user manual comes with the installation of Gnome Commander.
Additional info can be found in the Documentation Section on the project homepage.
Getting in Touch
Development Resources
Gnome Commander at Gnome Bugzilla
Git: git clone git://git.gnome.org/gnome-commander
---